Seay Builders Inc.
Building Lake Gaston One Home At a Time
Always Accurate, Always Affordable Home Builder In Lake Gaston

When you're seeking a reputable home contracting company in your local Lake Gaston area that can provide you with accurate estimates on the right solutions for all of your home building and remodeling projects, you need to call Seay Builders Inc. Doug and Teri of Seay Builders Inc. have been remodeling and building quality homes since 1977 starting off at the Outer Banks of North Carolina and building custom homes for over 40 years. The Seay family has been building homes for 3 generations now. Seay Builders Inc. is the Lake Gaston building contractor you can trust to complete your dream home. Doug designs most of the homes we build, concentrating on the beautiful views that Lake Gaston provides.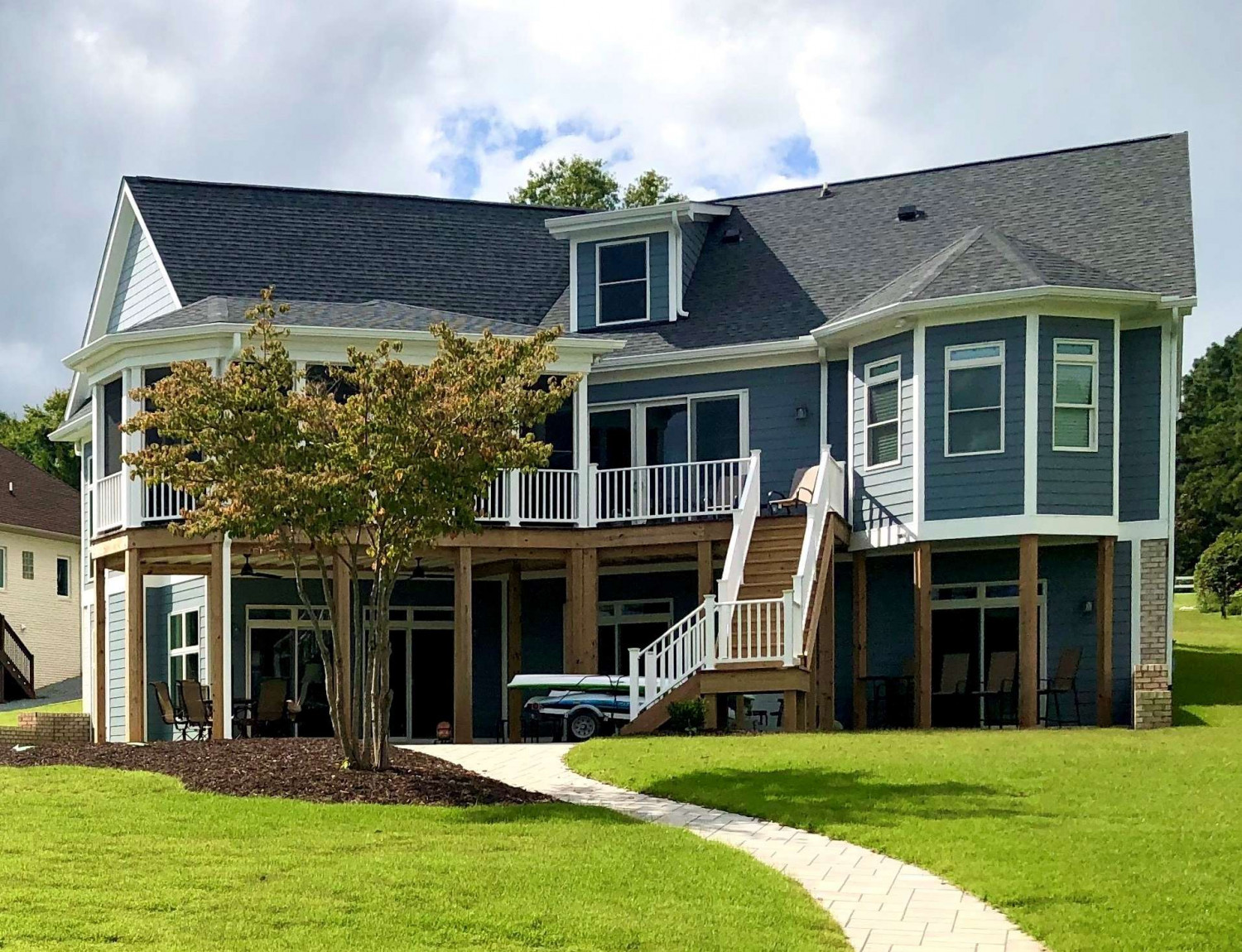 The Best Reputation Around Lake Gaston
Seay Builders Inc. has earned a solid reputation as a reliable home builder and total home remodeler throughout Henrico, NC, and the Lake Gaston area for quality, value, and integrity. Seay Builders Inc. has been family owned and operated for over 40 years, and has first-hand experience in every aspect of interior and exterior home construction.
Experienced, Licensed, and Local
Over the last 40 years, Seay Builders Inc. has worked on numerous houses in both the Outer Banks of NC and the Lake Gaston area. There is a good chance that Doug and Teri have built or worked on one of your neighbors' homes. Not only is our company extremely skilled and talented, but we are fully licensed and insured in North Carolina and Virginia.

Please feel free to call (252) 537-7076, or contact us with any questions you may have about your project. Our office is prepared to assist you with all scheduling, design, and technical questions!